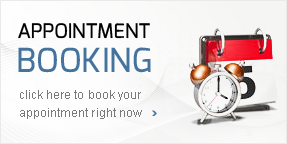 "Hands on Pain Relief with a Spa Experience"
We offer a wide variety of top quality services to fit your needs. Our experienced staff will help you determine the best services for your needs and deliver the kind of quality and value you expect from a professional salon and spa. Our location is designed to make your experience enjoyable and leave you feeling inspired! Check out our complete service menu below to get a feel for what we do. Please note: Service prices and availability are subject to change without notice.
Comfort
For your massage you'll be asked to remove your clothing down to your comfort level. Typically, most clients choose to remove all clothing excluding their underwear. You will be completely covered with a sheet and blanket and will enjoy the comfort of the heated massage table.
Hydration
Remember to drink plenty of water after your treatment.
Late Arrivals
Your late arrival will deprive you of your precious treatment time as your appointment will end on time to respect the next scheduled guest.

Cancelations
Should you need to reschedule or cancel your appointment, please give Teresa's a 24-hour notice.
If you fail to show for your appointment without calling 24 hours prior, you will be required to pre-pay 100% for future appointments. If you are a new guest, this will result in the loss of your 50% deposit.
Guests who are on a "pre-pay" basis will be charged 100% for missed appointments.
You may use a credit card, debit card or a valid gift card to reserve services.
Deposits
A 50% deposit is required for new guests and Spa Packages, NovaLash full sets, Microblading, & mulitple services or parties. Failing to show for your appointment without calling 24 hours prior will result in the loss of the deposit.
Children
Our Spa cannot accommodate children unless they are scheduled for a treatment.
Return to Top
Service Policy
Please call (765)455-0570 to schedule your appointment.
We do not accept emotional support dogs. We accept service dogs with ID and certificates. ADA states a service pet is one who guides, signals, or trained to provide assistance to an individual with a disability.